An Orange Christmas Circa 1983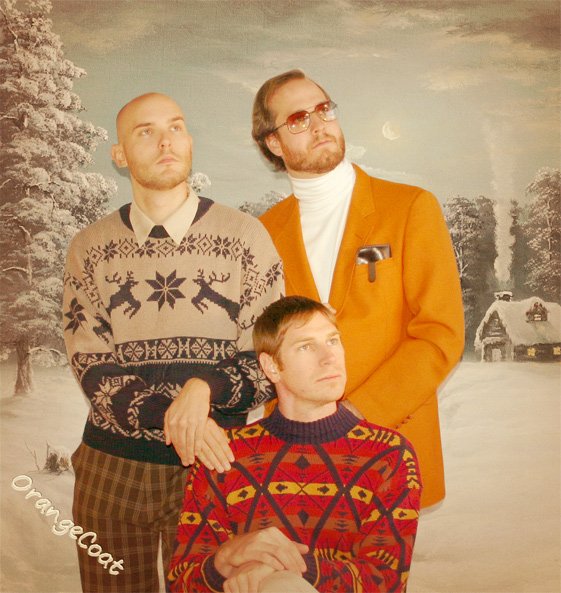 Merry Christmas to all and to all a good year As we finish up our fifth year in business we'd like to thank all our clients, friends and family who

It was acceptable in the '80's
Designers usually take inspiration from great pieces of art, literature and movies. Not OrangeCoat, we consider Olan Mills our muse.
What? You don't remember the greatness of Olan Mills photos from the 1980's? Here's the evidence.
Of course, our hands aren't exactly clean when it comes to Olan Mills photo shoots (as I imagine yours aren't either). Here are some pictures of future OrangeCoaters wearing their Sunday best in the early '80's.
More Funny Photos and Outtakes
We had a blast during the photo shoot for this card. So much so, we took 87 photos, went through 3 wardrobe changes, and countless ridiculous poses. Here are a couple of outtakes and behind the scenes shots from our photo shoot.
We've received a couple complaints that this Flickr slideshow sucks, so here's the raw Flickr set.
Stalk us, please.
Keep in mind, there are plenty of ways to keep in touch with us.
PS: Wonder who the fourth person in the photo is? Subscribe to one of our feeds or check back to the blog later this week. It will be explained.
PPS: All thanks to our friend Paivi for taking the pictures.
PPPS: It is impossible to find a white turtle neck at either Target or Wal-Mart. We blame Steve Jobs and his love of the mock turtleneck for the near death of the real turtleneck.