Gourmet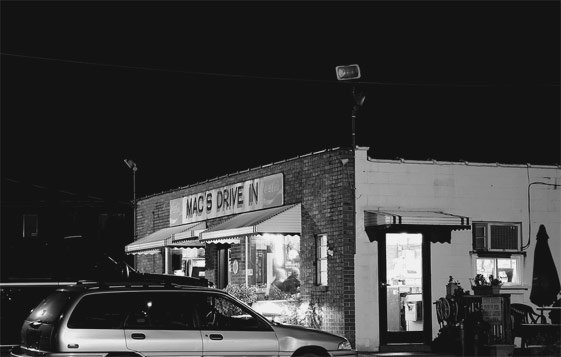 It's been a long time in the making. We hired two new team members (doubling the size of the company), moved to a new office, (tripling the size of our office space), launched a bunch of websites, (quintupling the size of our portfolio) all since the last redesign of our own website. Finally, OrangeCoat's fourth website, OC4, has launched.
We knew our old site was a bit out of date and didn't show the full potential of OrangeCoat. We made jokes about cobblers and excuses about being busy. Photoshop mock ups were passed around -- changed and tweaked. Changed and tweaked. Whiteboard upon whiteboards were filled with ideas and specs. We created flow charts and outlines. We did everything but...
Everything but create the actual website. Well, we are the cobblers kids no more.
We quit talking. We quit tweaking and changing. We cut our specs in half. We focused our Friday energy on creating a website that shows off our personality and our expertise. We started designing pages, coding specs, and writing copy. In short, we started doing.
During this process of doing we discovered some wonderful things. Ideas sparked and the site improved. We hit on a theme we liked "Gourmet Web Design" and we infused the site with this theme. We liked the word of gourmet for countless reasons but chief among them was the idea that good web work, like good cooking, cannot be mass produced and commoditized. Both still required a craftsman's touch and a passion for doing great work.
In many ways, redoing our own site was great company therapy. It made it easier for us to pinpoint our company's simple philosophy, "Do quality work with quality people". It helped us to think about why and how we all work at OrangeCoat.
To create OC4 was both an extreme pleasure and a mighty pain. The end product helped to show our growth as a company. It was something that could not have been possible without Michael and Jim on the team.
OC4 is powerful and flexible. Simple and complex. Dynamic and timeless. It is OrangeCoat and thank goodness it's live.
We are going to be writing a bunch more about this project in the coming days and tweaking and improving on the site over the coming months. But right now, Cinco de Mayo needs be celebrated. Negra Modelos need to be cracked and we need to enjoy the small victory of launching OC4.
*A couple of notes about the photo in this post. It was taken by fellow Clemson grad and friend of OC Jim Ferguson. It's of Mac's Drive In, the greatest gourmet hamburger joint in all the world. OrangeCoat could only wish to run such a successful business for such a long period of time.