Our Location: Greenville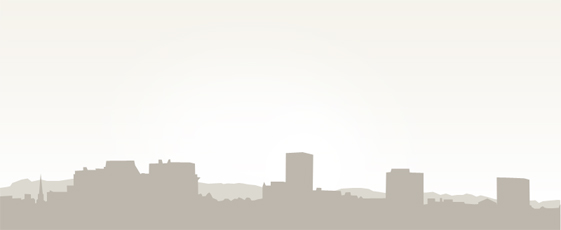 An easy city to find but a hard one to define, Greenville is located smack dab between Charlotte and Atlanta on that glorious stretch of congestion and construction known as I-85. However, the roads are clogged because the town is quickly growing into the hub of South Carolina business.
When the coast gets distracted by the breezes and Columbia gets inundated with fat cats, Greenville, sheltered in the foothills, remains a perfect environment for business. Just ask BMW, Michelin, and OrangeCoat.
More than just business, Greenville is a place to live, enjoy, and prosper. It's home to a great art community, a booming downtown, and endless opportunities. On top of that, it is only 25 to 35 minutes (depending on who is driving) from God's country and the most exciting 25 seconds in college football.
Whether an epicure or person with simple tastes, Greenville provides a range of dining options. The barbecue sauce is tomato based and the best sauce in town is cut with a little bit of Cheerwine. Tea is always iced and always sweet, and fried is never a bad word. To avoid that impending angioplasty, you can savor a glass of wine from one of the town's many quality bistros or have a gourmet meal at one of the downtown hot spots.
Greenville is, in most ways, the very definition of that "New South" the media likes to talk about. The young eager and energetic mix well with the area's wise and experienced folk. The culture is a combination of the old Southern charm with a smattering of new Yankee bravado and energy. The town oozes with talent, ingenuity and intelligence and is growing like a uranium enriched tomato.
The greater Greenville area has a bright future and we are excited and proud to be a part of the landscape.